Downloads Page for Textile Designers
Click Here If you haven't already submitted your e-mail for permission to download the pattern files
For a tutorial on how to use these files with your fabric designs: Tutorial
Please let me know if you have questions, so I can make sure everything is easy to understand. (You are my Beta testers.) Also, please do not change any parts of the file other than what I've shown below. I'd like our customers to know what to expect when they purchase a certain pattern (for example, if they sew one set of MPH0001 pillows and then wish to buy another from a different designer, I want them to expect the pillows to assemble and fit the same way each time). If you really feel that a sewing pattern needs to be changed, please let me know and I can make your version of the pattern available as another item.
MH0001 - Three 16" pillows in one yard.
Sewing Pattern File and Display Sketches: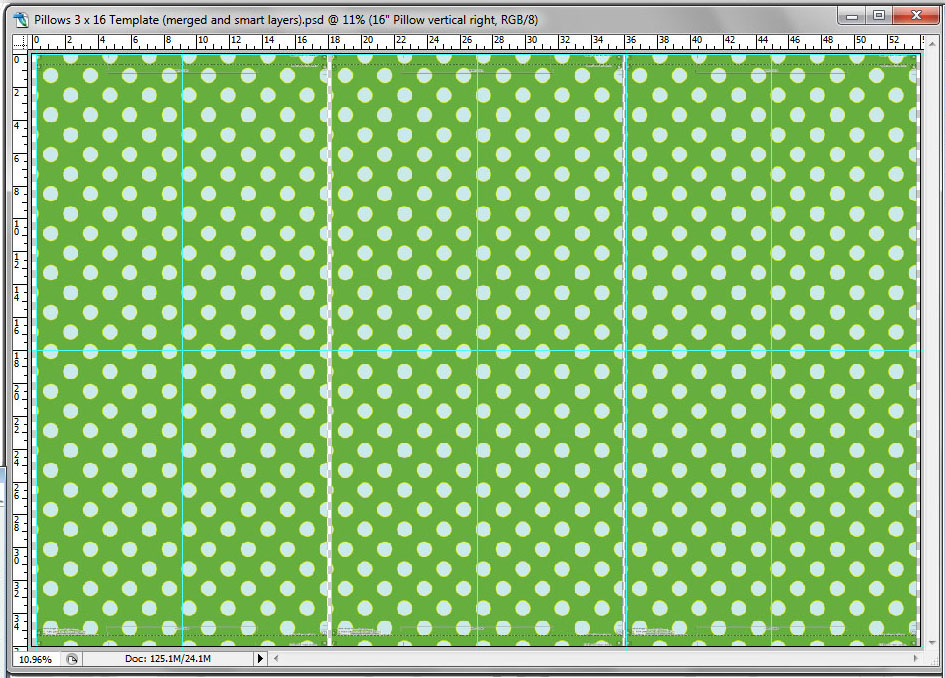 Sewing pattern template MH0001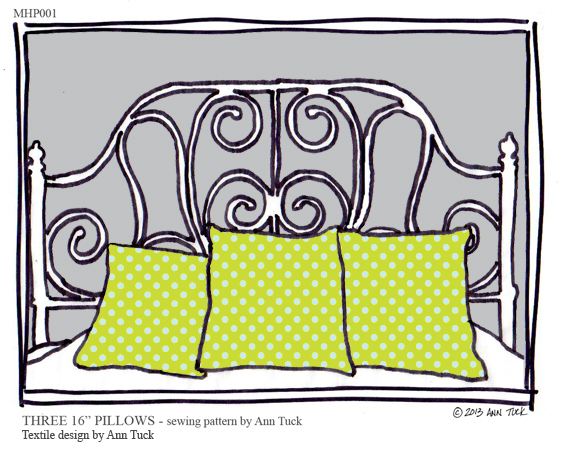 Display sketch - Bed MH0001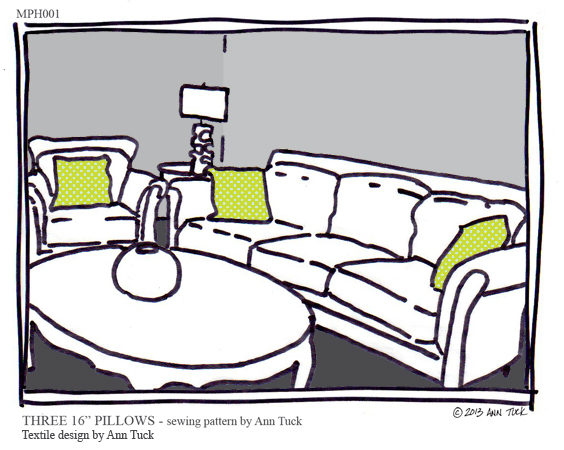 Display sketch - Living room MH0001
Spoonflower Keywords and Details for MH0001:
Keywords: include the pattern number MH0001 and "Maidenhair Patterns" (in quotes) as keywords on your Spoonflower design so that people can find your designs.
Fabric: Make sure to tell your customers to purchase only linen-cotton fabric (because yardage width and fabric shrinkage is accounted for in the pattern).
Suggested Description: "Buy 1 yard of LINEN-COTTON canvas for these pillows. Cut and sew pattern for three 16" throw pillows. Super-easy velcro closure design perfect for beginners. find instructions at http://anntuck.blogspot.com/2013/01/pillows.html"
Suggested Additional Details: "Shrinkage has been accounted for, so these pillow covers can be machine washed and dried. See illustrated instructions and an animated how-to video for this project at http://www.anntuck.blogspot.com/2013/01/pillows.html. Make sure to order only Linen-Cotton fabric for this design."
MH0002 - Two 16" pillows and one 12"x16" lumbar pillows in one yard
(Coming Soon!)
MH0003 - Three 12"x16" lumbar pillows in one yard
(Coming Soon!)
MH0004 - An assortment of 18", 16", and 14" pillows in one yard
(Coming Soon!)
MH0005 - Dining and living room chair cushions in two yards. 24", 20" chair cushions plus 12"x16" lumbar pillow.
(Coming Soon!)
MH0006 - Complete place setting with 24" and 20" chair cushions plus a reversible placemat and 20" dinner napkin in two yards
(Coming Soon!)
MH0007 - Whole table of chair cushions for four chairs—four 24" seat cushions and four 20" back cushions in 6 yards
(Coming Soon!)
MH0008 - Five reversible place mats in two yards
(Coming Soon!)